News
Exhibition in Munich – Moosach
From Thursday 28 July to Sunday 31 July 2022, I will be exhibiting sculptural objects at Kunsttreff Moosach.
I will be there and look forward to interested visitors and conversations.
Opening: Thu 6 – 8 pm
Opening hours: Fri – Sun 1 – 6 pm
Place: Donauwörther Straße 51 in 80997 Munich
The Kunsttreff in Moosach can be reached by:
U3/ S1/ Tram 20/ Bus X50; 51; 162; 163; 176; 710
Bus stop Moosach Bahnhof
Connection Bus 169
Stop Donauwörther Straße
More about: www.kunsttreff-moosach.de
Exhibition and Workshop in St. Gallen (Switzerland)
Exhibition: 31.8. – 4.9. 2021
Workshop: 30.8. 2021
More about:
http://www.denkbar-sg.ch/kulturbildung/kultur-bildung/
_____________________________________________________________________________

Open Atelier 21. and 22. August 2021
Together with Anja Röhl (www.anjaroehlart.de)
Location: Atelier Blaues Haus,
Schubertstraße 2 in 15517 Fürstenwalde

Open:
Sonnabend 14 – 19 Uhr
Sonntag 11 – 18 Uhr
More about:
www.kulturtour-oder-spree.de/Kunst/Offene-Ateliers-2021-im-Seenland-Oder-Spree
_______________________________________________________________________________
Brandenburg Art Award Exhibition 2021
Stiftung Schloss Neuhardenberg
Sunday 09.05.2021 – Sunday, 22.08.2021
schlossneuhardenberg.de
My object:
My objec
______________________________________________________________________________
Past
Exhibition in Zossen – Waldstadt, Gutenbergstraße 1
jewellery, ceramics, sculptures and more
---
Brandenburg Art Award
Exhibition
Stiftung Schloss Neuhardenberg
Sunday 23.06.2019 – Sunday, 01.09.2019
Open 10:00 – 18:00 Tuesdays to Sundays and on public holidays
Opening and awards ceremony: Sun 23 June, 12:00
schlossneuhardenberg.de
---
Open Studio 04. and 05. May 2019
In Fürstenwalde, Sembritzkistraße 4
Saturday 4th May 14:00 – 18:00 and 5th of May 12:00 – 18:00 2019
---
Offer: An angel for you
Tell me your story: You are worried because you or a close being are ill, because you are jobless, unhappily in love or otherwise depressed.
Or – the other way round – you are happy about a newborn child and want to give away a gift in case of that, or you just want to fullfill yourself a wish (or for someone else).

We may speak about it and see, how your ideas or wishes can be expressed in that special work for you, your friends, your family or your sweethearts.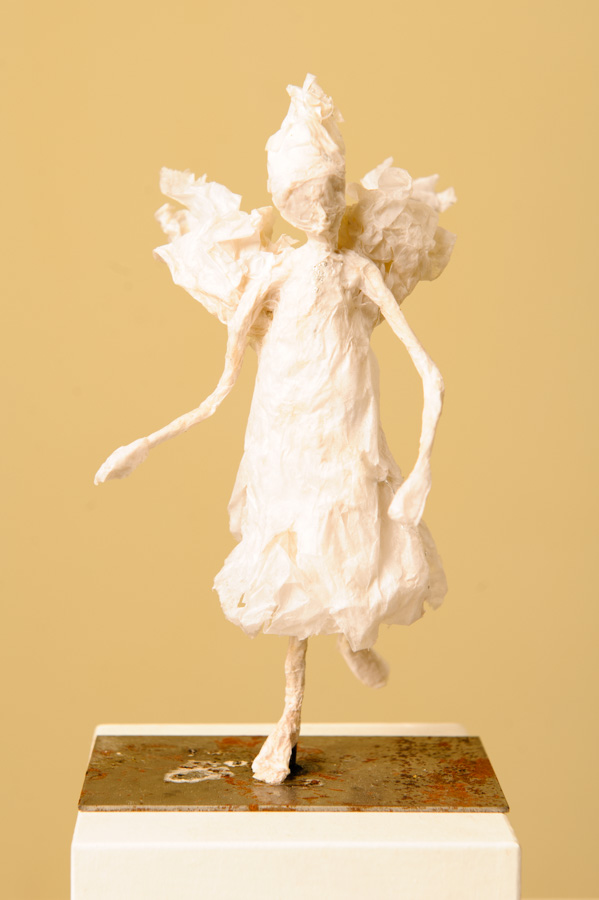 ---
Offer: Workshop – Beautiful like Venus
We can model figures that look like done in the Stone Age – round, with big breast, straight back and beautiful.

Within our first session we'll model the figure from plaster. At the second we'll work on the surface and colour them.

Preliminary knowledge is not required. If available, please bring along your tools for pottering or a kitchen knife. Working clothes or an apron are useful.

Fee 50 € (including material)
Please, get in touch with me! Workshop will take place if at least 4 and maximum 7 participants will be registered.
+493361 369584 or info@elisabeth-berger.de
---
TELTOWER ART DAYS 2. – 4. NOVEMBER 2018
www.t-k-t.eu
---
Invitation in the Quiddezentrum Munich
Quiddestrasse 45
09/08 – 18/08 Anna Elisabeth Berger
Word Form Shape
There are small and big figures which, originating from paper mixed with earth, pigments or unaltered, come to life. Anna Elisabeth Berger will be present and working during the exhibition. Viewers are welcome.
Beside the plastics, poems and text collages of the artist are to be seen and to read.
Art opening Thursday 09/08 at 17.00
with poems of Anna Elisabeth Berger and
"Between poems – a sound collection"
from Gerhardt Müller-Goldboom
open: 10/08 – 19/08 from 13 to 18 o'clock in each case
and by arrangement: 0151 55637776
Finissage: So 19/08 13 – 18 o'clock
---